OUTH Galaxy G1, new generation integrated RTK system with smaller size and innovative design, leads the direction of new generation RTK with excellent performance, provides high-efficiency and intelligent surveying experience to customers. It isn't simply smaller, it's better in everywhere.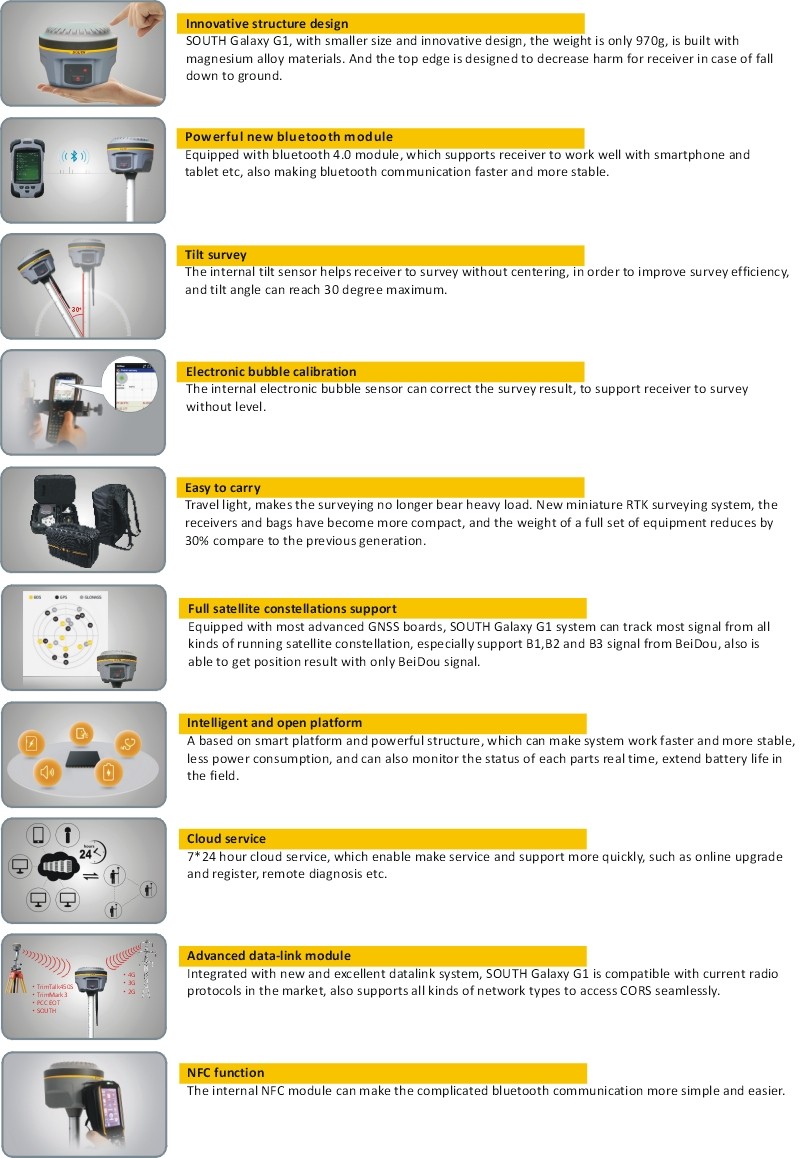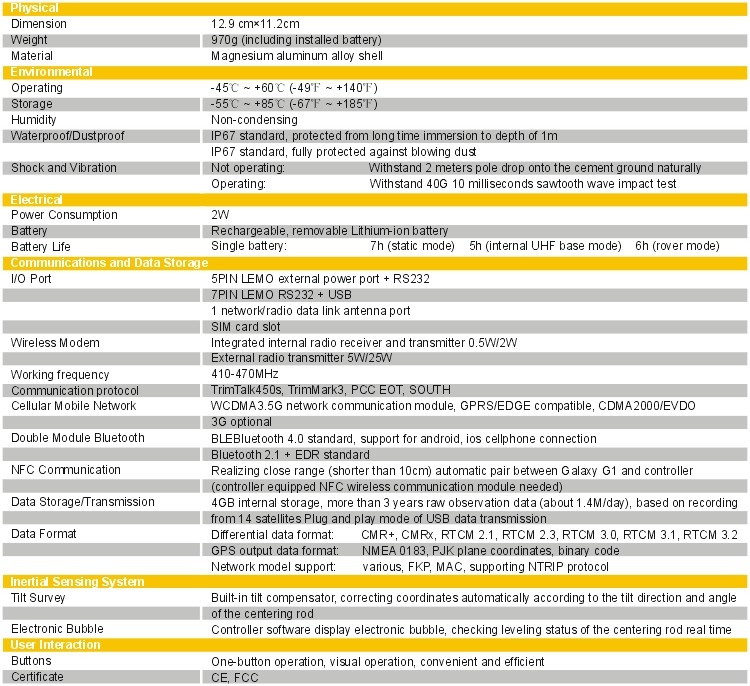 External radio transmitter (standard supply)
Our high speed wireless digital radio is integrated with ten years radio design and production experience of SOUTH, adopting radio frequency and digital processing, baseband processing technology, air transmission rate reaches to 19200bp, radio-frequency emission power top to 25W, reliable performance, strong stability ,is more suitable for RTK fieldwork.
RTK carrying case
The convenient RTK carrying case is customized for surveying workers, which adopts double oxford tabby textile fabric and YKK industrial grade waterproof zipper. It has strong abrasive resistance and waterproofness. Meanwhile the unique backpack design reduces the heavy burden of field work.
Surveying software
Galaxy G1 RTK surveying system can equipped with SOUTH professional surveying software for special industries, such as engineering star, SurvCE, FieldGenius and so on.
Engineering star (standard supply): it's our kernel surveying software, the main functions are detail survey, stake out point, stake out line, coordinate system transformation and so on. It's a powerful and efficient software for RTK survey.